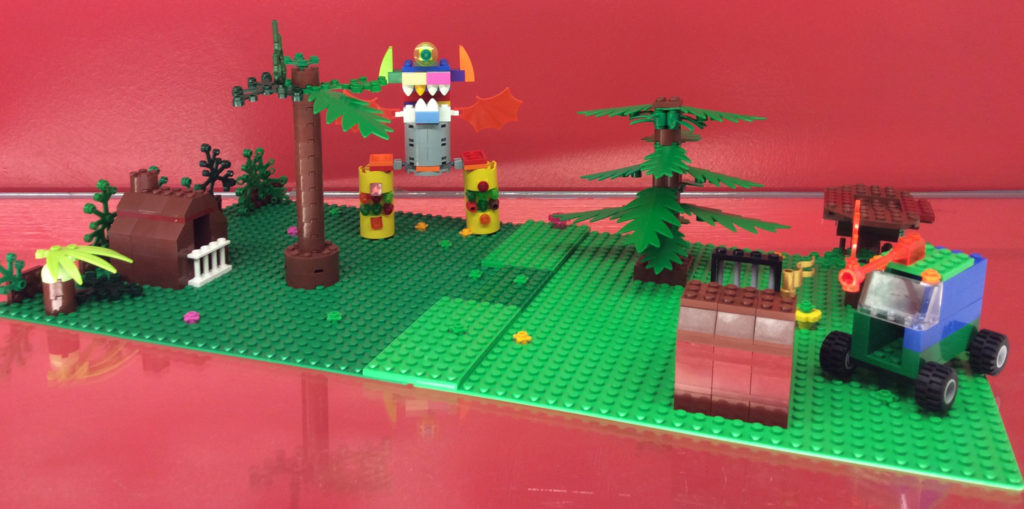 Camping Chaos

This week at our Wokingham Play Centre our junior builders headed off to Yellow Brick Country Park where there was a mystery that needed solving.
Campers had been hearing strange noises in the night, and new reports that Big Foot had been spotted were keeping the tourists away.
Zoinks!
Our brave builders went in undercover in their own camper van. Once there, the plan was to build a bigger, scarier monster to frighten off anything that might be lurking in the shadows. The plan worked and more tourists than ever started making their way to Yellow Brick Country Park, and our team provided a much need bigger camp site for them all.
Check out this small selection of the amazing creations produced this week…
Join us next week at our Wokingham Play Centre for another brand new Brickies building challenge, and be the first to build all the new themes by signing up for our weekly clubs.
Brickies weekly clubs are much more than just playing with LEGO, they are an experience that fuel imagination and drive creativity whilst offering an opportunity for children to build social relationships with other like-minded children.