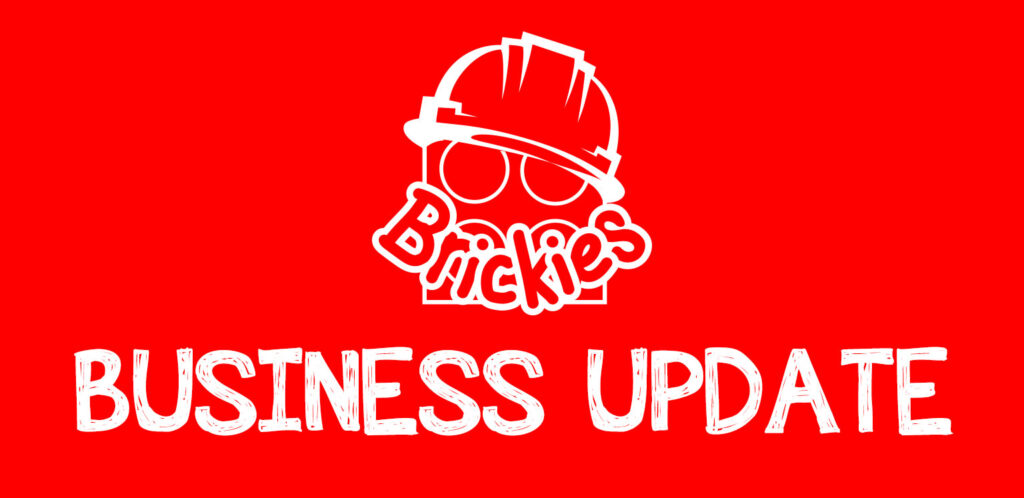 For the last ten weeks we have been producing and releasing a new LEGO building challenge every Saturday morning. Our aim was to provide children with inspiration and an opportunity to escape into a world of play, particularly during these challenging times. We have been so grateful for the feedback we have received over this time, it has been the fuel we needed to keep going.
Sadly, we have made the decision to temporarily stop producing and releasing new videos. The reason for stopping is that as lockdown restrictions start to ease across the country, we are now planning for our re-opening. Like many businesses it isn't simply a case of re-opening our doors. Once the government gives the green light to leisure / hospitality industry businesses to open we need to ensure that we are providing a safe play environment for you and our staff.
Therefore, our short-term focus is on refurbishing and re-designing our Play Centre to ensure we can offer socially distanced play sessions. If all goes to plan, we are hoping to be inviting you back in early July.
We are embracing the changes that are imposed on us as an opportunity to re-think how we deliver our play sessions. We are confident that the changes we are implementing will not only tick the required safety requirements but offer children a unique and memorable hands-on play experience.
We know that many of you have been enjoying the weekly building video that we release, and it saddens us to think that some children will be left disappointed that these have stopped. However, all 10 videos remain available on our youtube channel for you to watch – https://www.youtube.com/playlist?list=PLqTKrcbozUPvzpyBl7y-dZ-CRQNUbrfcV . We are sorry for any disappointment and we hope that you can understand that as a small business our resources are extremely limited during this time.
We will continue to provide you with updates on our progress and we are excited as we embark on our journey of starting up again.
Thank you for your understanding and support.
For this week's LEGO building challenge video the Brickies team have been called into action to help out the people of a town called Clickscreep. There has been some unusual activity and ghostly goings on [...]