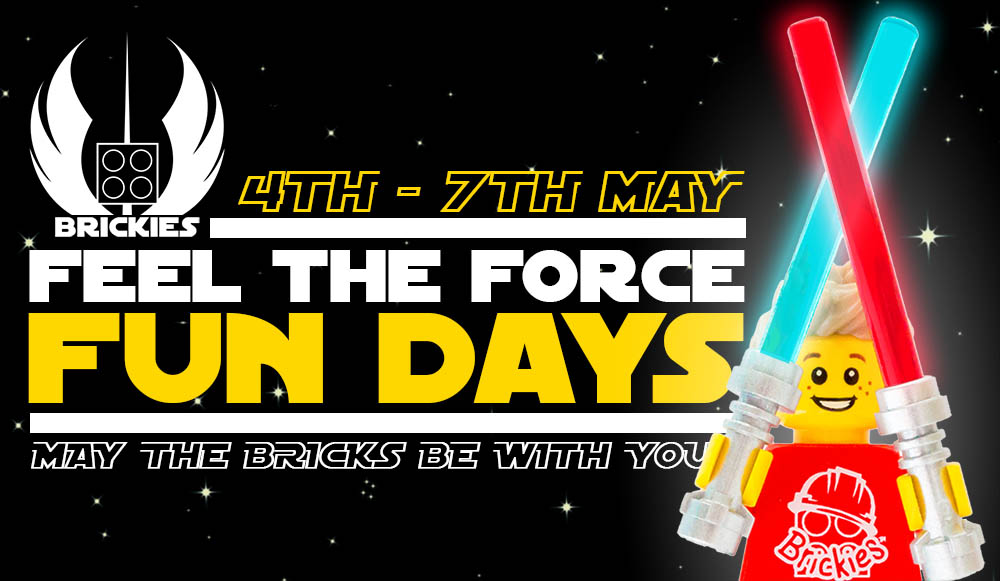 In celebration of Star Wars Day – May 4th – we will be delivering a whole weekend of Feel The Force Fun Days at our Play Centre in Wokingham.
Hold on to your Wookies! Our Feel the Force Fun Days are guaranteed to send your younglings into hyper-drive as we challenge them to complete a series of Star Wars themed LEGO building missions.
A BONUS BADGE WILL BE GIVEN TO ALL THOSE THAT ATTEND IN THEIR BEST STAR WARS THEMED COSTUME.
If you know any LEGO loving Jedis that would like to join us for some out of this world fun then secure your space now by using the booking portal below.
Please note that we will be running these sessions starting on Friday 4th until Monday 7th May. Play sessions are available from 9:30am with the last session starting at 4:15pm. On Friday 4th May we will be opening later with the last session available starting at 6:30pm.
How to use the booking form
To book your play centre session simply follow the steps as prompted to do so on the booking form.
If you are booking for Friday 4th May please select off-peak time booking.
If you are booking for Saturday 5th, Sunday 6th or Monday 7th May please select PEAK time booking. 

Sale and promotional offers are only available for bookings made during the time of the offer and cannot be used against bookings made prior to the time the offer was launched.