Book a visit to our Wokingham Play Centre this weekend to attend any day from Monday 6th August to Sunday 12th August and we will give you a FREE Brickies building tape. This offer is only valid for pre-bookings made online between Friday 3rd and Sunday 5th August. One Free Tape per child on the booking. The offer only applies to our LEGO Building Play Sessions and not DUPLO nor Movie Making.
Remember this is only valid if you book your visit for the week commencing 6th August until Sunday 12th August. Unfortunately we will not be able to offer the free tape for bookings made after that date. 
In the unlikely event we run out of stock due to demand then the offer will be cut short. We recommend booking early.
The FREE Brickies building tape will be given to you when you attend your booked session at our Play Centre. Various colours available, we will offer you a choice of what we have at the time of collecting, colours may be limited due to stock.
With our Brickies Building Tape you can transform any surface into a surface compatible with all leading toy block & building. CUT, SHAPE, STICK AND BUILD ANYWHERE!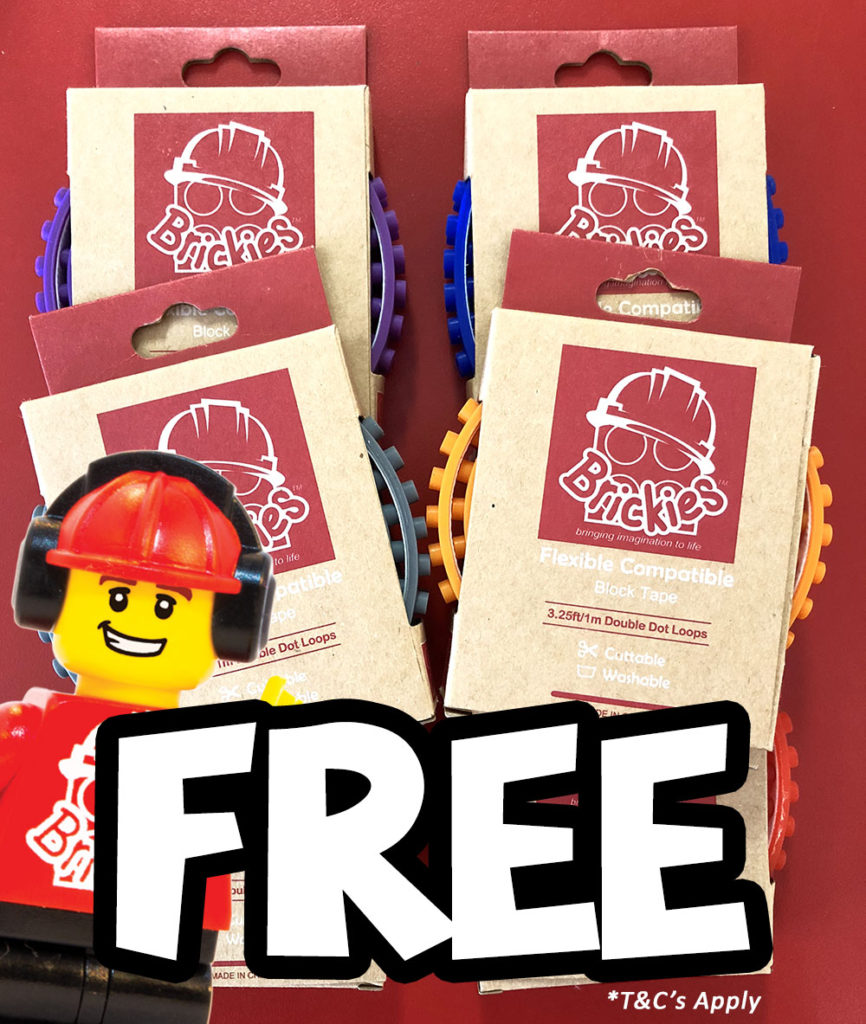 To book your play centre session simply follow the steps as prompted to do so on the booking form. Please note that all summer sessions are at our PEAK RATE.

Frequently Asked Questions