Brickies Easter Holiday Workshops – Wokingham Play Centre
This Easter holidays we will be delivering an awesome brick building workshop called 'Jungle Rescue'. The Jungle theme will take place at the Wokingham Play Centre from Monday 3rd April to Friday 14th April.
We will also be delivering 3 x Movie Making Workshops at the Play Centre, see below for date details.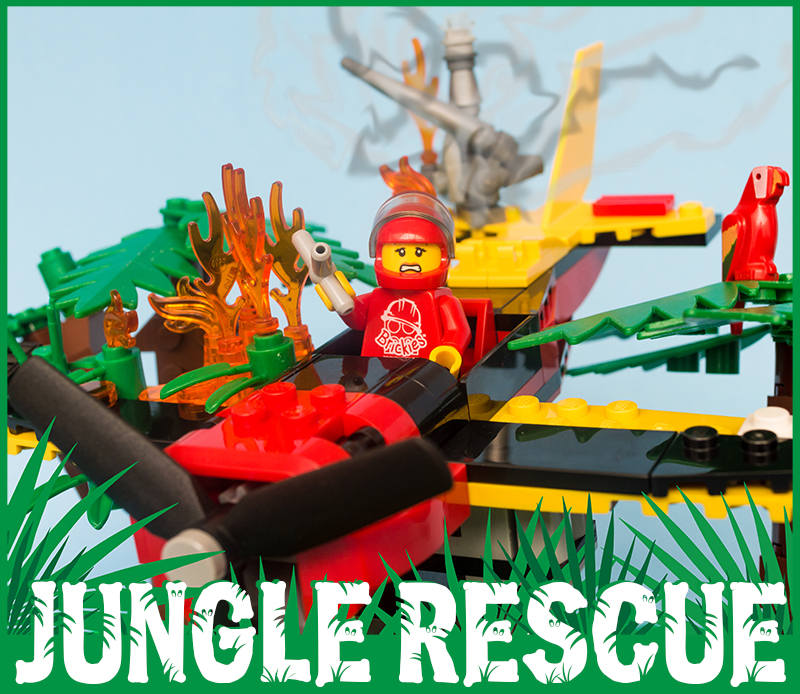 This Easter holidays Brickies is looking for adventurous 5 – 11 year olds to join the Brick Grylls Survival Academy to help with the rescue mission of Archaeologist Bethany Bricks.
Bethany was last seen four days ago as she set off on her mission to discover the lost kingdom of an ancient jungle tribe. Disaster struck as her plane crash landed deep in the Bricktopian Jungle. With only 90 minutes on the clock the rescue crew will need to be locked and loaded with creative ideas to find Bethany before it's too late!
Secure your space now on this egg-cellent 90 minute brick building workshop by clicking on relevant venue link below.
Each child will receive a  special edition Brickies badge at the end of the workshop.
BOOK NOW USING THE LINKS BELOW
To book your place today simply click on the relevant link below. For Play Centre bookings for the Jungle Rescue LEGO workshop you will be redirected to the Play Centre booking page where you can choose the date and time you wish to attend.
For Movie Making workshops simply choose the date you would like to book for and click on the Book Now button. Follow the steps to complete the transaction.
Frequently Asked Questions
Our recommended age range for the Half Term workshop is 5-11 year old as we feel this age group will get the most out of the workshop. However we we would accept a 4 year old that is currently at school or any 12 year olds that wish to attend.
The Movie Making workshop has a minimum age of 7 years old, unfortunately we cannot register anyone younger than this.
No. Parents have the choice as to whether they wish to drop and go or stay. All we ask is that each child is signed in on arrival and an emergency contact number is given prior to leaving. If parents decide to stay and have younger siblings with them please note that they are your responsibility and will not be able to join in with the activities unless a ticket has been purchased.
Unfortunately we are unable to allow the children to take home their LEGO creations.
For the Movie Making workshop the children's movies will be emailed to the person that registered them for the event.