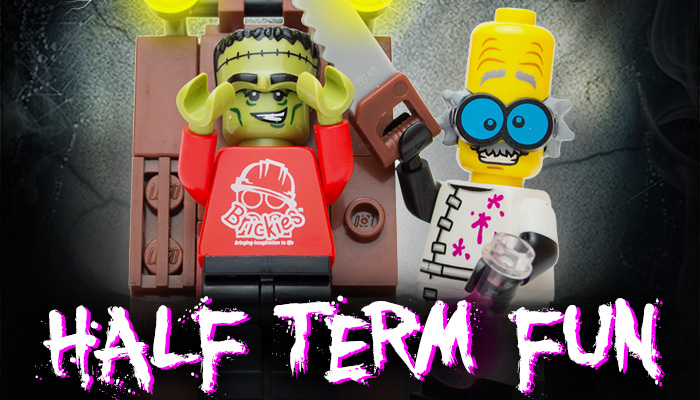 This October half term at our Play Centre in Wokingham we will be delivering a 'halloween' themed building session for all our Master Builders. We are super excited to welcome our guests at it is our first holiday period that we have been open since the lockdown in March.
Our visitors will enjoy the secure and private use of their Play Pod when they arrive. The Play Pod has thousands of pieces of LEGO and everything you need to bring your imagination to life using bricks. We will be delivering your halloween themed presentation from within the pod using our new flat screen tvs. We would love to see as many of guests a possible dressed up in their most spooktacular costumes.
There will be two building challenges plus a bonus build, for those that have time, to try and complete within your 90 minute session. We would love to see adults getting involved in the LEGO building fun too. Why not order a hot drink from The Chocolate Cafe located opposite us and settle down for some uninterrupted LEGO building.
During half term Holme Grange Craft Village, where we are based, has a number of exciting activities scheduled for children plus there are a selection of great shops for the adults to enjoy too.