Brickies LEGO KS2 School Workshops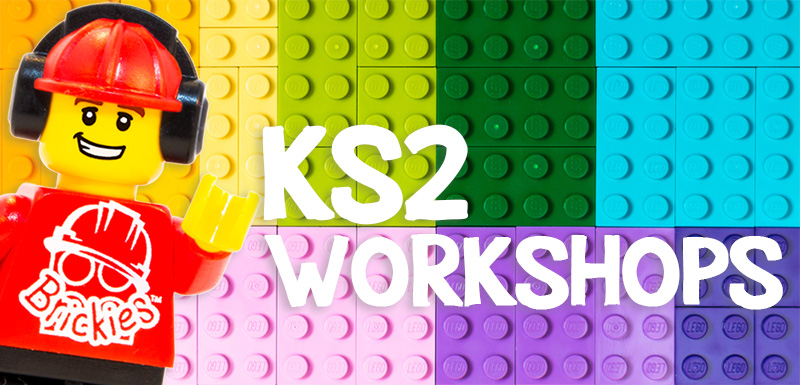 At Brickies our service is simple. We deliver fun and engaging brick building KS2 school workshops, using LEGO elements.
We provide a fun environment that challenges children to push the boundaries of their creativity and adopt a free range way of thinking. No idea is a bad idea, there is no right or wrong way to do something. After all exploration is not only the essence of the human spirit but the engine that drives innovation.
We offer a wide range of themed workshops to tie in with KS2 learning topics. Whether you are looking for an engaging hands-on workshop to bring a subject to life or if you are co-ordinating a STEM / STEAM day in school then we have something for you. We work with all age groups from Early Years to Adults and our experienced facilitators can tailor content according to age and ability to ensure a Brickies workshop is fun for everyone!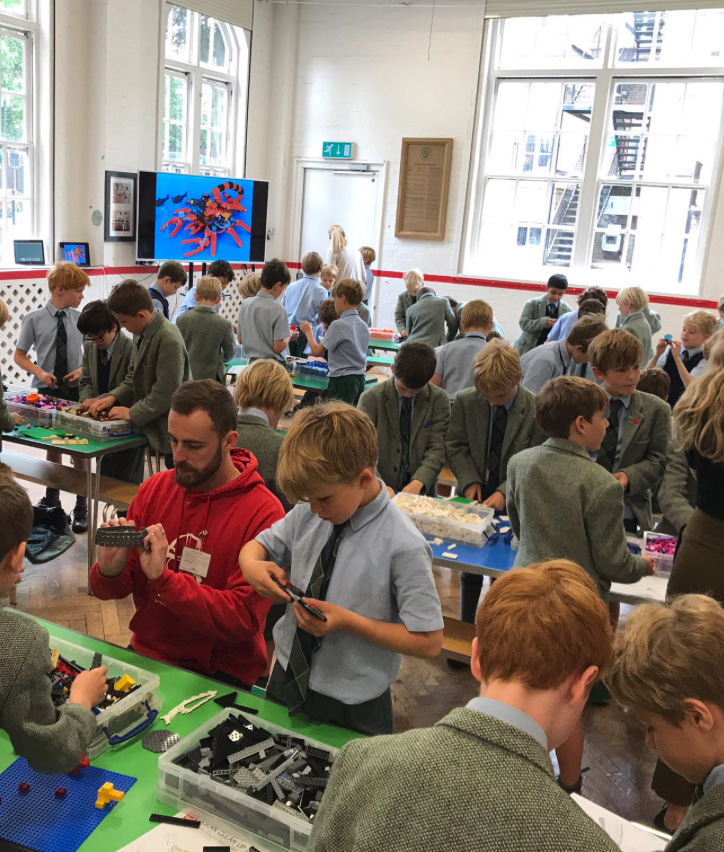 Our workshops are more than just building with LEGO they provide children with creative stimulus that can be continued into other subjects. We have a number of different workshop activities that can reflect and reinforce the topic children are learning at the time. Subjects that we cover include:
ART & DESIGN

GEOGRAPHY

HISTORY

LITERACY

MATHS

PHSE

SCIENCE

TECHNOLOGY
At Brickies we pride ourselves on being flexible to our customer's needs. We want to deliver a fun creative workshop that not only leaves a lasting impression as a fun engaging activity but one that helps reinforce learning objectives in a practical manner.
We have plenty of 'off the shelf' themes to choose from that link in to popular KS2 learning topics such as Ancient Egypt, Roman Britain, Science, Space, Vikings, Mythical Creatures, Exploration, Castles, Environmental Issues, Transport through the ages, Animal Kingdom and many more. We are more than happy to create a building theme that links into any topic.
For KS2 workshops we also offer pre and post workshop activities that can be used in the classroom to entangle other topics such as literacy and design.
For children in Year 3 upwards we also offer an interactive and engaging LEGO Stop Motion Animation Workshop where children can make their own LEGO movie.
KS2 School Workshops are specifically designed for Year 3, Year 4, Year 5 and Year 6 children.

When it comes to setting up our workshops at your school we minimise the stress by bringing almost everything with us, all we ask for is that there are tables and electricity in the room. We can deliver within classrooms or an available hall space, our quick set up means minimal disruption to the school day.
Timings of our workshops are typically 60 – 90 minutes long for KS2 children, start and finish times can be set to match the school time table.
We have all the necessary paperwork in place to allow us to deliver in schools including dbs checks, public liability insurance etc. All our staff are experienced engaging facilitators and are passionate about delivering a highly memorable experience for everyone involved.
We offer a wide range of delivery options that are designed to be flexible to your needs. If you are looking for an off-site workshop then we can accommodate for groups of up to 30 at our Play Centre in Wokingham, Berkshire. With over 100,000 bricks and a dedicated mission briefing room, our Play Centre provides the perfect play experience.
Alternatively, if you are looking for us to come to your school then our business is fully mobile and we can bring the fun to you!
Pricing is based on the number of children we deliver a workshop to and the duration. We pride ourselves on offering a fun, engaging and memorable experience at a cost effective rate. Once we have established the right package for you we will quote an up-front price with no hidden charges.
If you are interested in bringing a subject to life with our Brickies KS1 school workshops then we advise you to enquire sooner rather than later as availability is limited. Please use the enquiry form below or email [email protected] for more information.
Thank YOU for a fantastic morning! Very well organised and you went above and beyond to tailor it to our learning – we will be recommending you again. The children enjoyed the morning so much and couldn't stop talking about it for the rest of the day so thank you!