Christmas LEGO Sessions at Brickies
After a couple of years of covid disruption we are really looking forward to Christmas at Brickies this year. It is our favourite season when it comes to LEGO building. We love building festive themed LEGO creations with our builders and this year we have a range of Christmas themed LEGO activities for you to choose from. We have something for everyone, including adults! Check out the options below.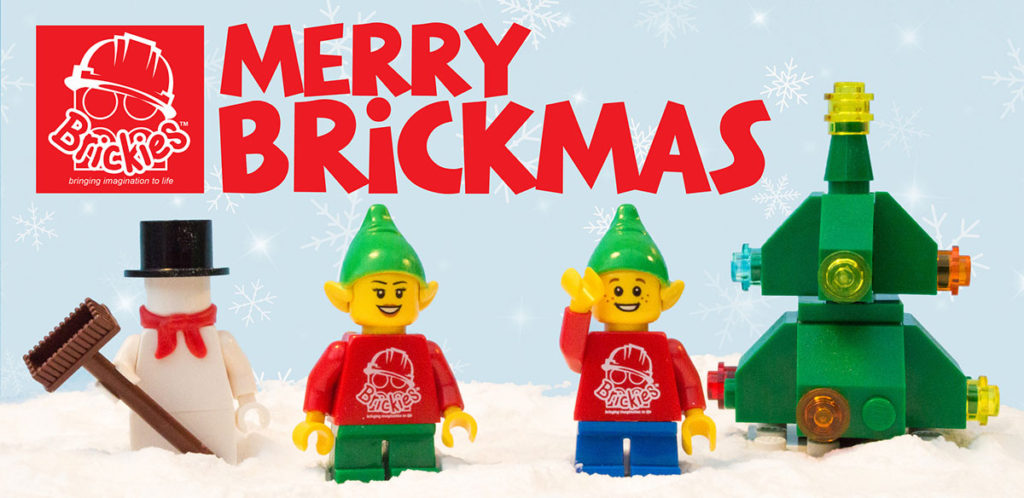 90 MINUTE LEGO PLAY SESSIONS
We will be delivering our 90 Minute Christmas Chaos LEGO building theme at our Wokingham Play Centre from the 10th December until 24th December. To book your visit today simply click on the button below, this will take you to our Play Centre booking page. Use the booking form on that page to select the date/ time you would like to visit.
LEGO 3 HOUR MASTERCLASS 9+
We are excited to announce the launch of our new LEGO Masterclasses. This 3 hour LEGO Building session will take place inside our new Brickies Building Lab that has been specifically designed for the ultimate LEGO experience. We have a number of Festive Themed Masterclasses happening in the lead up to Christmas. These workshops are designed for children aged 9+ who LOVE LEGO. These workshops have small group numbers meaning places are very limited. Book today to avoid disappointment.
LEGO STOP MOTION ANIMATION WORKSHOPS
We have LEGO Movie Making and Advanced Movie Making Workshops running at our Play Centre in Wokingham. These are aimed at children aged 8+ and are two hours long for the Movie Making and 3 hours long for Advanced Movie Making. These workshops will be festive themed as our budding directors try to create their own LEGO Christmas Movie.
The Brickies Play Centre is located at:
Unit 4 Holme Grange Craft Village
Heathlands Road
Wokingham
Berkshire
RG40 3AW
Tel: 01183 271820
[Please note during busy periods we may not be able to answer your call but if you leave a message we will get back to you ASAP.]
info@brickies.club
Holme Grange Craft Village has a large free to use car park.