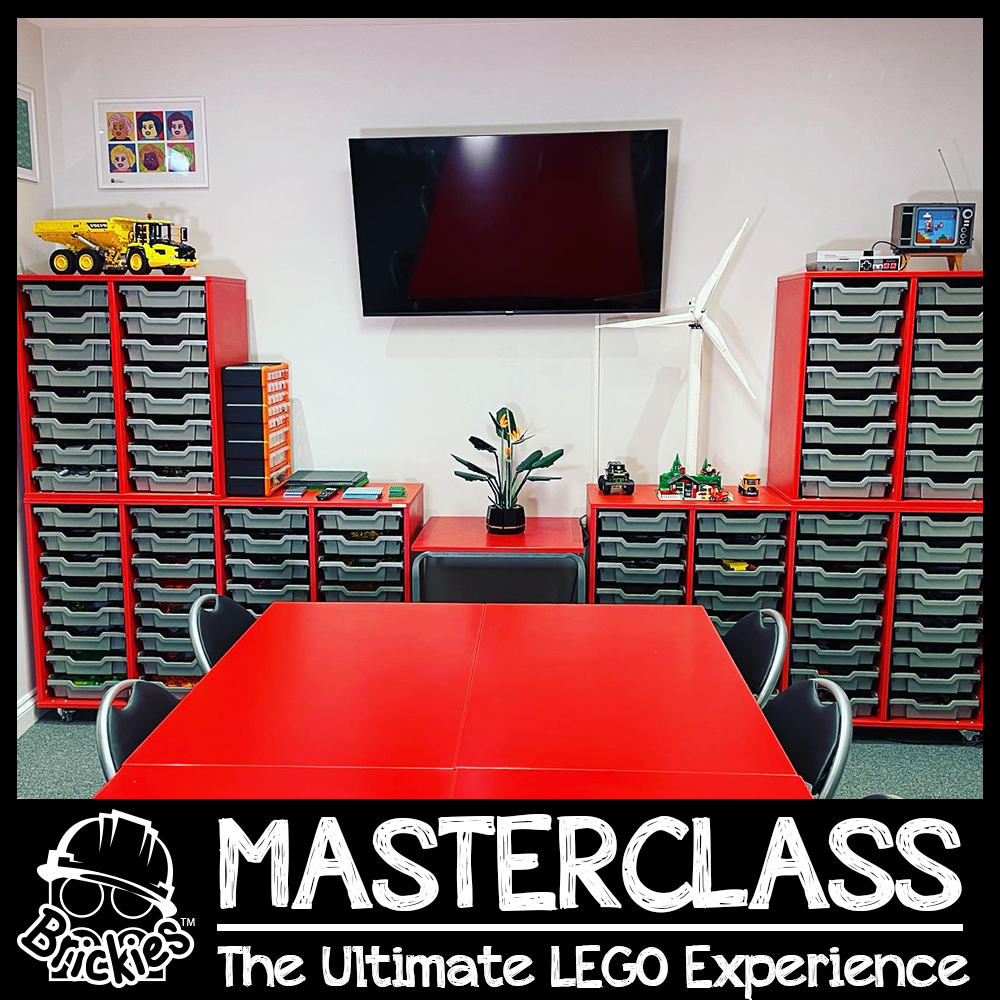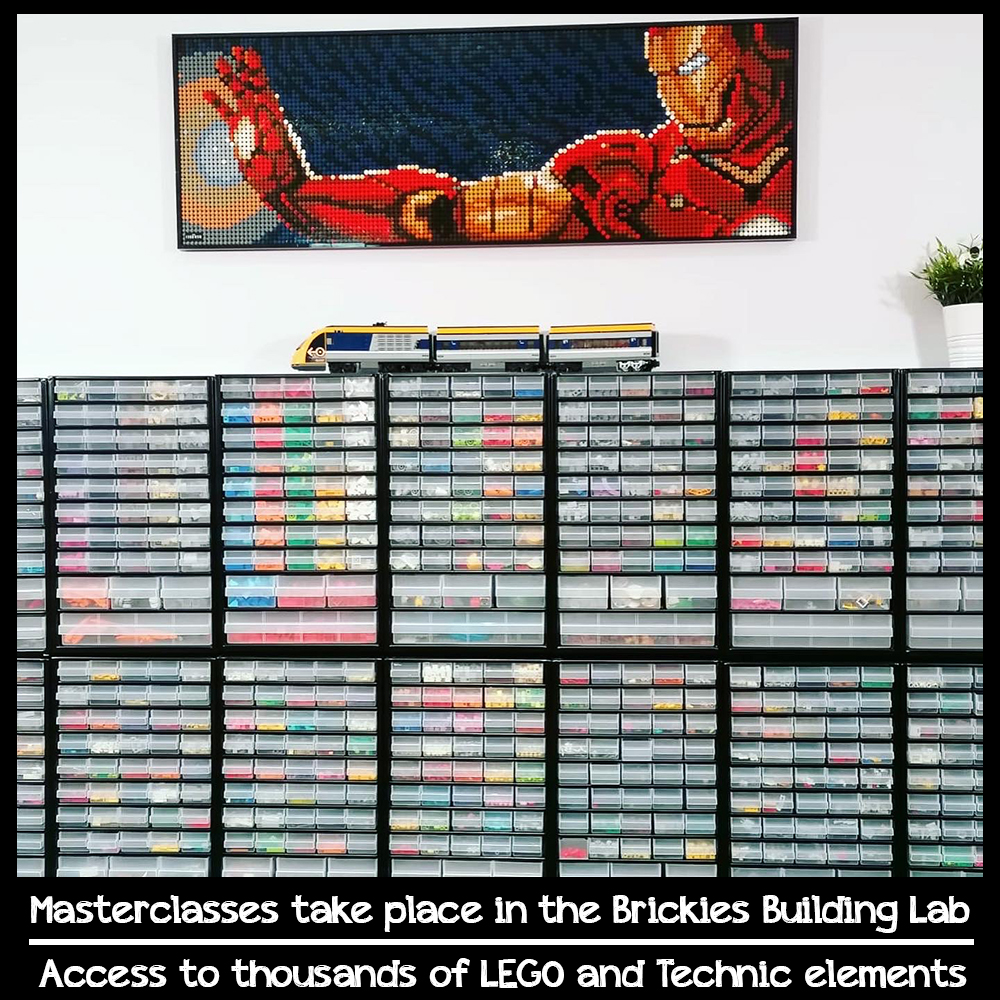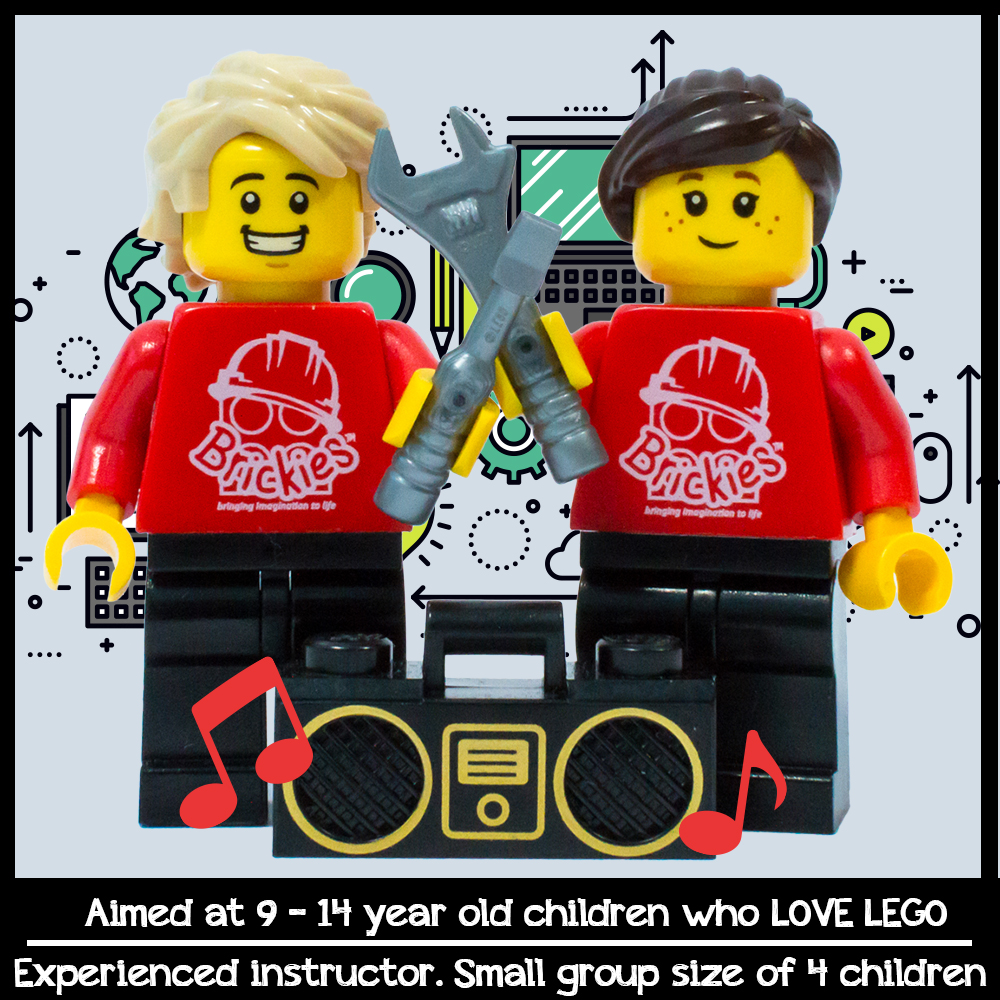 We are excited to announce the launch of our new LEGO Masterclasses. These LEGO Building sessions will take place inside our new Brickies Building Lab that has been specifically designed for the ultimate LEGO experience.
Listed below are the Masterclasses we currently have scheduled to take place at our LEGO Play Centre in Wokingham. Click on the relevant workshop to view booking details.
LEGO Advanced Building Masterclass Dates
LEGO Stop Motion Animation Masterclass Dates
Frequently Asked Questions
What age group are the LEGO Masterclass sessions appropriate for? 
Our LEGO building Masterclass sessions are aimed at children aged 9-14 years old. We are aware that children outside of this age range would be interested in attending, however we currently have a strict age guidance on these sessions.
We hope to introduce Masterclasses for younger children in the near future.
How long do the LEGO Masterclass sessions last?
A LEGO Masterclass is 3 hours long unless stated otherwise. During this time we plan and build the creation then take photos of the finished creation. We recommend that attendees bring a refreshment with them.
Do I have to stay with my child during the session?
No, we encourage you to drop off your child for the LEGO Masterclass session. There is seating within the Play Centre for adults that wish to stay however access to the Brickies Building Lab is for attendees only.
How much do the LEGO Masterclass sessions cost?
The cost can vary for different Masterclasses. The price is advertised on each session.
Does the child get to keep the LEGO at the end of the session?
The price of the Masterclass covers the cost of the activity and not the LEGO. We will provide digital photos of the finished build however participants will not be able to keep their LEGO creations.