LEGO Movie Making Stop Motion Animation Half Term Workshops
This October half term we will be delivering 2 hour LEGO Stop Motion Animation workshops at our Play Centre in Wokingham where we challenge children aged 8+ to build, direct and create their own LEGO SCARY Movie!
Spaces are very limited to ensure the best experience for all participating.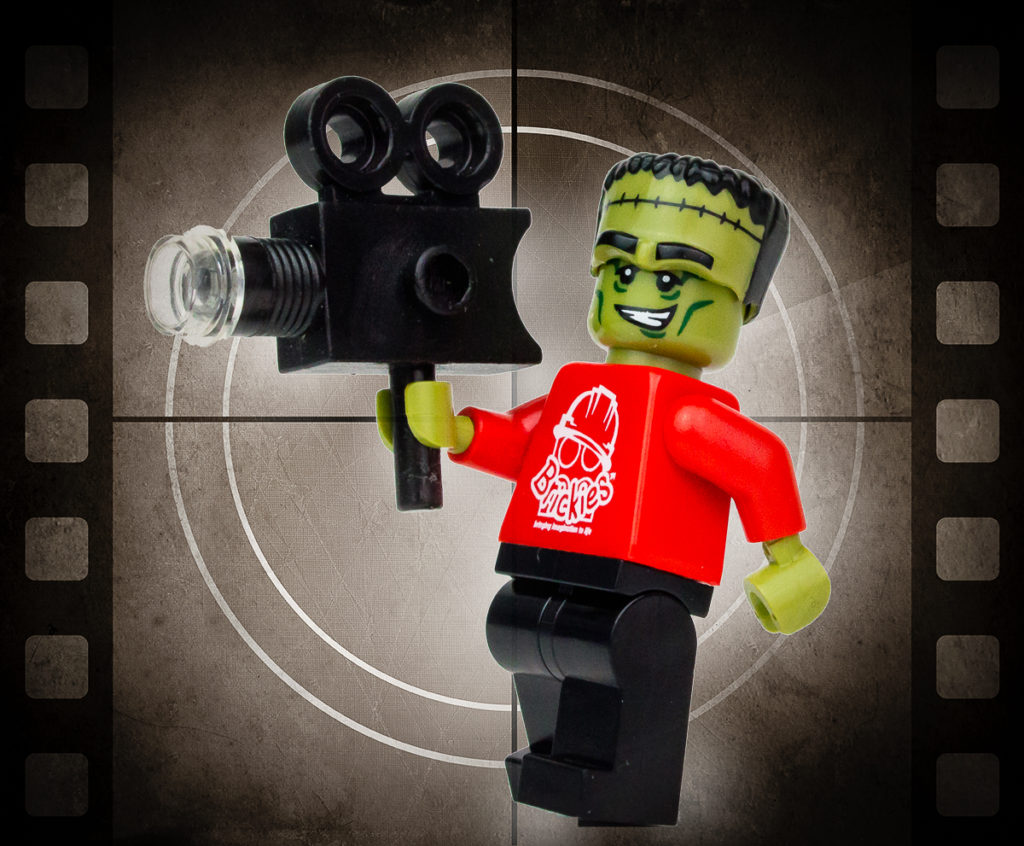 We have LEGO Movie Making Workshops running this October in Wokingham. These are aimed at children aged 8+ and are two hours long. The children will have the opportunity to put their imagination into their own scary movie, just like Finn and Donovan did during one of our workshops.
Check out their awesome movie… it takes a lot of effort and concentration to produce a short movie like this.
This October half term MOVIE MAKING workshop is 2 hours long which will provide plenty of creative fun for our inspiring directors as they get hands on with our movie kits to create their very own LEGO movie. There will be double trouble as we pair the children up to take on the movie making challenges we set them.
We will give a detailed overview of how to make the best LEGO stop motion movie using our iPad minis. We will also be sharing some of our favourite trade secrets to create a movie worthy of the big screen. At the end of the session we will play back their movies inside our presentation room. All movies will be loaded up to our Brickies YouTube channel so you can share your masterpiece with friends and family.
BOOK NOW USING THE LINKS BELOW
Book your place today using the form below. Simply choose the venue and date you would like to book for and click on the Book Now button. Follow the steps to complete the transaction.
Frequently Asked Questions
Unfortunately our LEGO Movie Making Stop Motion Animation workshops have a minimum age of 8 years old. We have tried and tested the format with different age ranges but due to the format of the workshop we feel that for the best experience children should be aged 8 +.
If you have a child younger than 8 who is desperate to make their own LEGO movie why not try it out at home? There are plenty of stop motion animation apps available, most of them for free, and all you need is a minifigure or two and plenty of imagination.
No. Parents have the choice as to whether they wish to drop and go or stay. All we ask is that each child is signed in on arrival and an emergency contact number is given prior to leaving. If parents decide to stay and have younger siblings with them please note that they are your responsibility and will not be able to join in with the activities unless a ticket has been purchased.
Unfortunately we are unable to allow the children to take home their LEGO creations.For the Movie Making workshop the children's movies will be uploaded to our youtube channel – https://www.youtube.com/channel/UCJjI-RqPLYR3YEG6TIi6d9A?