Brickies LEGO Building Workshops – Windsor
Every half term and school holiday the Brickies team hit the road and bring our LEGO building fun to as many places as we can including Windsor. Check out the list below to see what workshops we have scheduled for Windsor.
Our LEGO building workshops are aimed at children aged 5 – 12 years old. Every workshop has a theme and during the workshop we challenge our mini master builders to complete four building challenges. There will be no instructions, just plenty of imagination and creativity. With access to thousands and thousands of LEGO brickies we cannot wait to see what creations are built!
Brickies Windsor Venue Details
We deliver our Brickies LEGO building workshops at All Saint's Church Hall in Windsor. Address details below. The hall is situated next to the church. There is a small car park outside the front of the hall and more parking for drop off and pick up on Frances Road.
All Saint's Church Hall
Frances Road
Windsor
Berkshire
SL4 1HU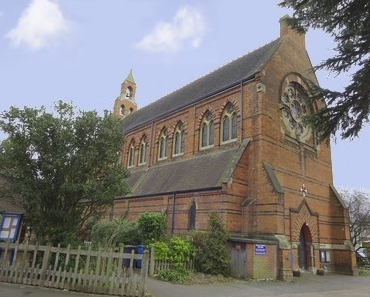 BOOK NOW USING THE LINKS BELOW
Book your place today by simply choosing the venue and date you would like to book for and click on the Book Now button. Follow the steps to complete the transaction.
Although covid-19 restrictions have been lifted we are putting in a number of measures to ensure that we minimise the risk of spreading the virus and keep everyone safe.
We will be encouraging a sign-in and drop-off system. However any adult that wishes to stay is welcome too.
We will be promoting the use of hand sanitiser before and after the workshop.
All bricks and equipment are sanitised before and after the workshop.
Frequently Asked Questions
Our recommended age range for our Christmas workshop is 5-12 year old as we feel this age group will get the most out of the workshop. However we we would accept a 4 year old that is currently at school as long as an adult stayed with them throughout the session.
Please note that children under 5 will be required to have adult with them at the event or centre for the duration of the workshop.
The Movie Making workshop has a minimum age of 8 years old, unfortunately we cannot register anyone younger than this.
Due to the covid-19 rates we are encouraging adults to sign in and drop off then return at the end of the workshop. However, any adult that wishes to stay for the duration of the workshop is always welcome to do so.
If parents / carers decide to stay and have younger siblings with them please note that they are your responsibility and will not be able to join in with the activities unless a ticket has been purchased.
Unfortunately we are unable to allow the children to take home their LEGO creations. For the Movie Making workshop the children's movies will be emailed to the person that registered them for the event.
If you have purchased a ticket for one of our LEGO building workshops and no longer able to attend then please contact us as soon as possible. We are happy to provide a credit note or exchange for another session. Refunds are available up to 48 hours prior to the workshop.