Educational Visits To Our Wokingham Play Centre

At Brickies our service is simple. We deliver fun and engaging brick building educational workshops, using LEGO elements. We pride ourselves on being flexible to our customer's needs. We want to deliver a fun creative workshop that not only leaves a lasting impression as a fun engaging activity but one that helps reinforce learning objectives in a practical manner.
Situated in the centre of Holme Grange Craft Village, our Wokingham Play Centre is perfect for classes of up to 30 children. With ample on-site free parking, a packed lunch area, over 100,000 LEGO bricks and a dedicated mission briefing room, our Play Centre offers a fun environment for all types of school visits.
We offer a wide range of themed workshops to tie in with KS1, KS2, KS3 & SEN learning topics. Whether you are looking for an engaging hands-on workshop to bring a subject to life or if you are co-ordinating a STEM / STEAM day then we have something for you. We work with all age groups from Early Years to Adults and our experienced facilitators can tailor content according to age and ability to ensure a Brickies workshop is fun for everyone!
We have a number of different workshop activities that can reflect and reinforce the topic children are learning at the time. Subjects that we cover include:
ART & DESIGN
GEOGRAPHY
HISTORY
LITERACY
MATHS
PHSE
SCIENCE
STEM / STEAM
TECHNOLOGY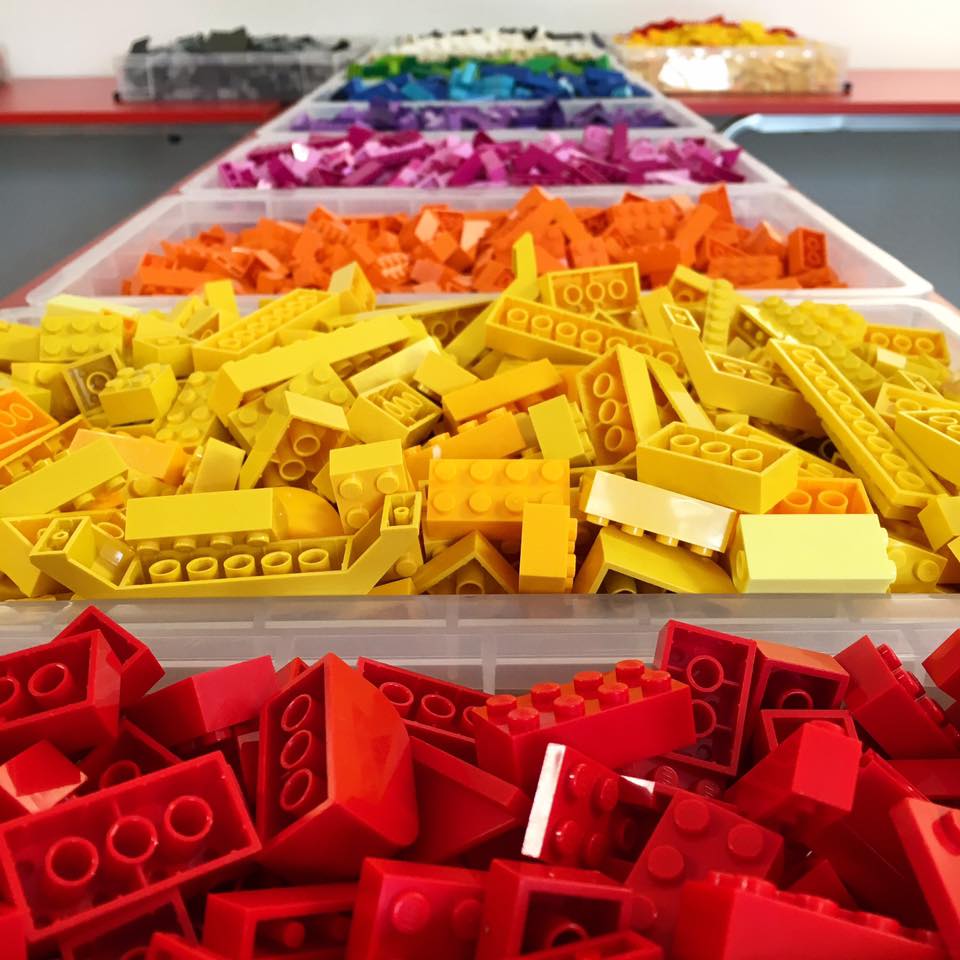 Benefits of our Wokingham Play Centre include:
Plenty of on-site free accessible parking.
Packed lunch area.
Themes curated especially to compliment the National Curriculum.
Workshops to tie in with KS1, KS2, KS3 & SEN learning topics.
Dedicated Mission Briefing room.
Immersive LEGO experience with over 100,000 bricks.
Each of our educational workshops are specially curated with the aim of challenging children to push the boundaries of their creativity and adopt a free range way of thinking. No idea is a bad idea, there is no right or wrong way to do something. After all exploration is not only the essence of the human spirit but the engine that drives innovation. Our workshops are more than just building with LEGO they provide children with creative stimulus that can be continued into other subjects.
We have plenty of 'off the shelf' themes to choose from that link in to popular learning topics such as Ancient Egypt, Roman Britain, Science, Space, Vikings, Mythical Creatures, Exploration, Castles, Environmental Issues, Transport through the ages, Animal Kingdom and many more. We are more than happy to create a building theme that links into any topic.